The quality environment you enjoy within your home is largely dependent on your HVAC system—when it's working properly, you can bask in comfort; when it's not, your quality of life will suffer. At Comfort Solutions Mechanical, we believe that our customers always deserve the highest level of quality in their homes, which is why we provide nothing short of quality and encompassing HVAC service, repairs and installation:
Heating and cooling installation: When the time comes for a brand new heating or air conditioning installation in Farmington, NM, trust the professionals with more than 35 years of installation experience! We'll remove your old unit and retrofit your new heating or AC unit quickly and efficiently, with results you'll notice immediately.
Heating and air conditioning repair: If your furnace or AC unit is on the fritz, give us a call to have the problem inspected, assessed and sustainably addressed. We can make quick work of most inefficiencies with our HVAC repair work and will have your unit running at full capacity again in no time at all. Our heating repair and air conditioning repair service is here to help!
Heating and cooling service: Regular maintenance and service is the best way to prevent major malfunctions. At Comfort Solutions Mechanical, we'll happily provide you with the regular service you need to maintain a superior level of function all year round.
Sheet Metal Shop: We have one of the best Sheet Metal shops in the 4 Corners area, we offer a full custom sheet metal fabrication and can build almost anything out of metal from 26 gauge to 18 gauge. We work with Galvanized, Stainless Steel, Copper, Aluminum, Black Iron, Bronze, Paint Lock, Expanded Metal and more. We also have a CNC Plasma Cutting Machine, to help suit all your needs!
Indoor air quality inspections and air duct cleaning: It's important to have the air in your home tested for quality—after all, breathing in air that's unclean or contaminated can have serious implications on your health and wellness. We can provide indoor air quality (IAQ) testing to make sure the air in your home is up to scratch, along with related services like air duct cleaning to keep it that way.
Parts, Units and Accessories if you would like to do it yourself: including furnaces, air conditioning units, package units, evaporative coolers and more! Because we also have one of the best sheet metal shops in the Four corners, we can also custom build any parts or metal work!
From heating repair and air conditioning installation in Farmington, NM, right down to measuring the quality of your forced air, Comfort Solutions Mechanical is on hand to make sure you're living in a comfortable environment every day of the year. And, in addition to providing the best service, we also offer only the best in top name products. We are proud to be a:
Trane Comfort Specialist trained dealer
York – Liberties Plus Dealer
Authorized York dealer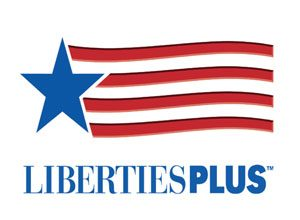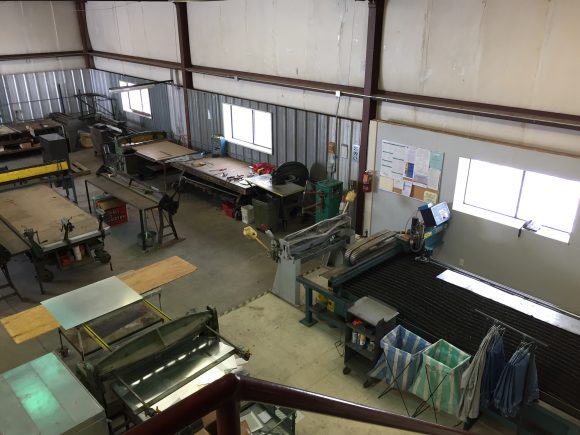 Commercial services
If you're a commercial building owner in need of superior HVAC service from a qualified professional who truly understands the scope and capacity of your building's critical systems, contact Comfort Solutions Mechanical today. We're pleased to be able to offer HVAC repair for a wide variety of commercial buildings and will deliver you the high level of forced air you need to keep your tenants happy.
For more information about the service we offer or to request a quote on services in Farmington, Napi, Aztec, Bloomfield, Flora Vista, Kirtland, and La Plata, NM, please don't hesitate to contact us today at 505-325-5551.
Our Products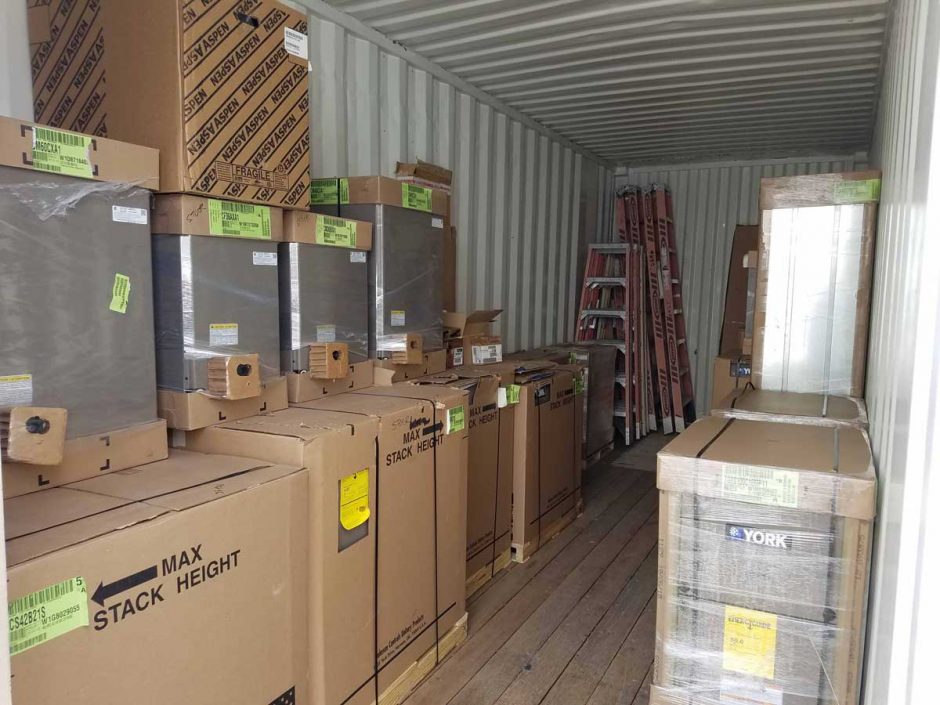 The 1st photo shows furnaces, coils, and condensers.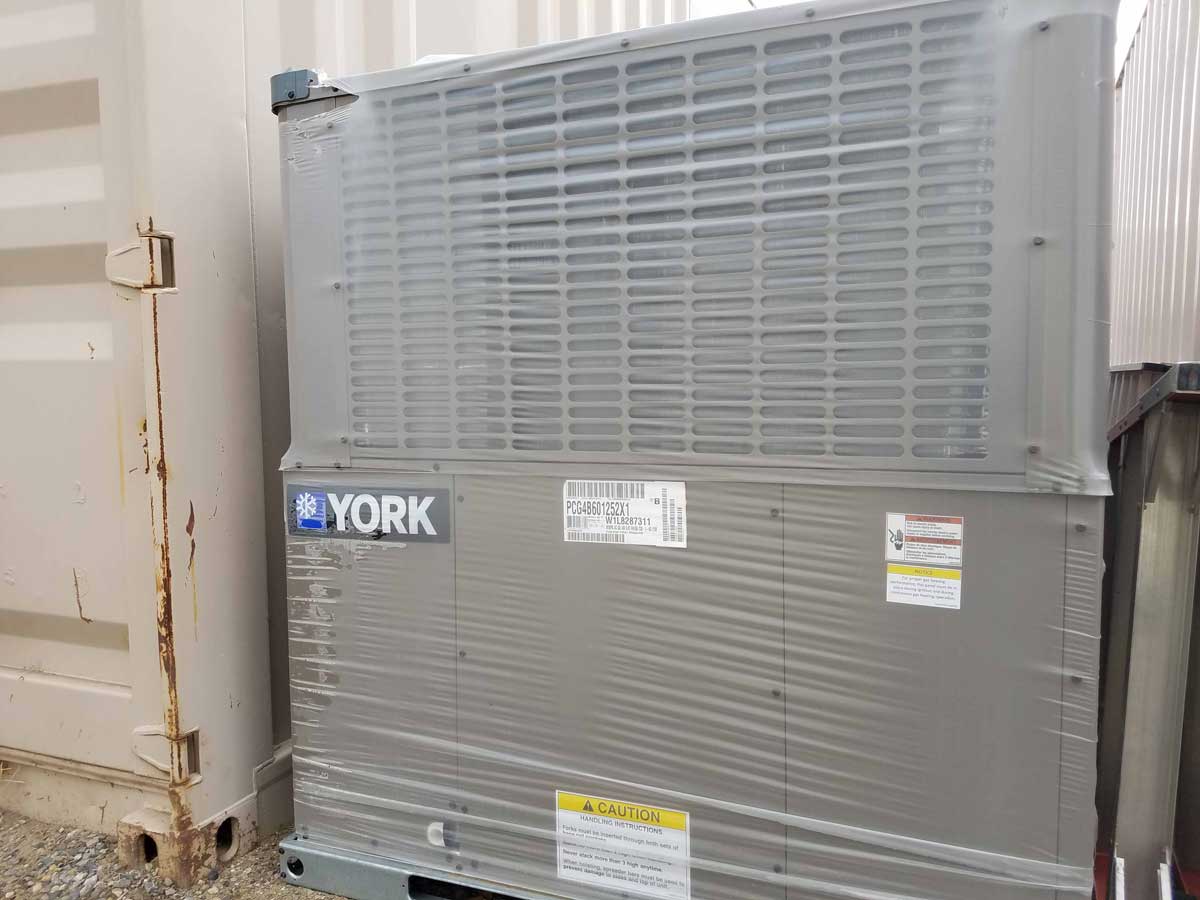 The 2nd photo shows a HVAC package unit (heating and cooling in one unit).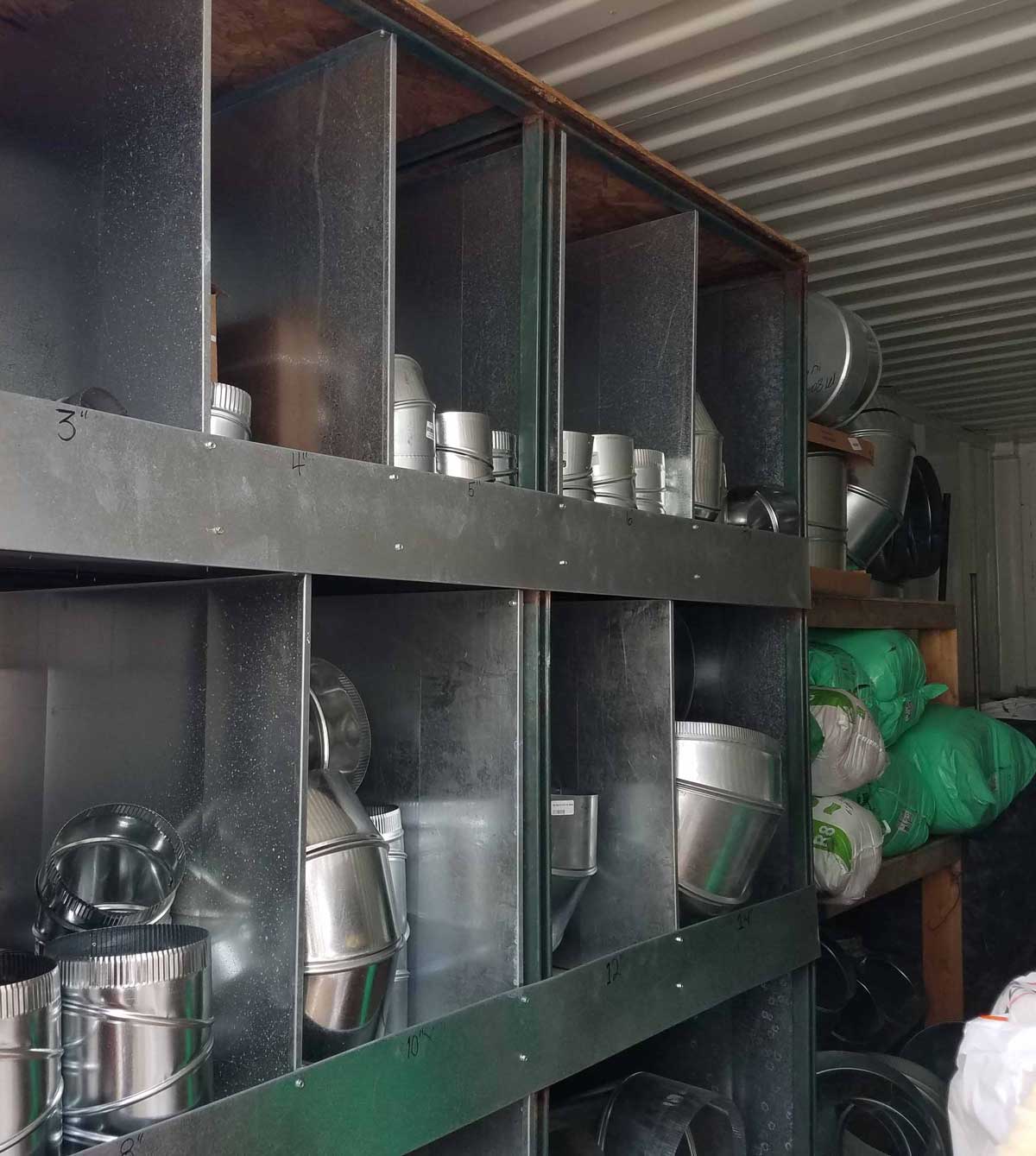 The last photo shows galvanized metal elbows, and flex duct we have in stock.